Current Studies
Along with providing valuable services to the Lexington community, the Performance Nutrition and Body Composition lab is also used for cutting edge research. Check out our most recent studies in the field of obesity treatment or sign up to participate!
Get Involved With the Latest Research
Join Dr. Kyle Flack and his research team for their latest project! Dr. Flack's research interests center on exercise for weight loss/ weight loss maintenance, the physiology driving eating behaviors, and performance nutrition. Dr. Flack aims to improve obesity treatment through interventions targeted at novel processes contributing to weight loss resistance and overconsumption.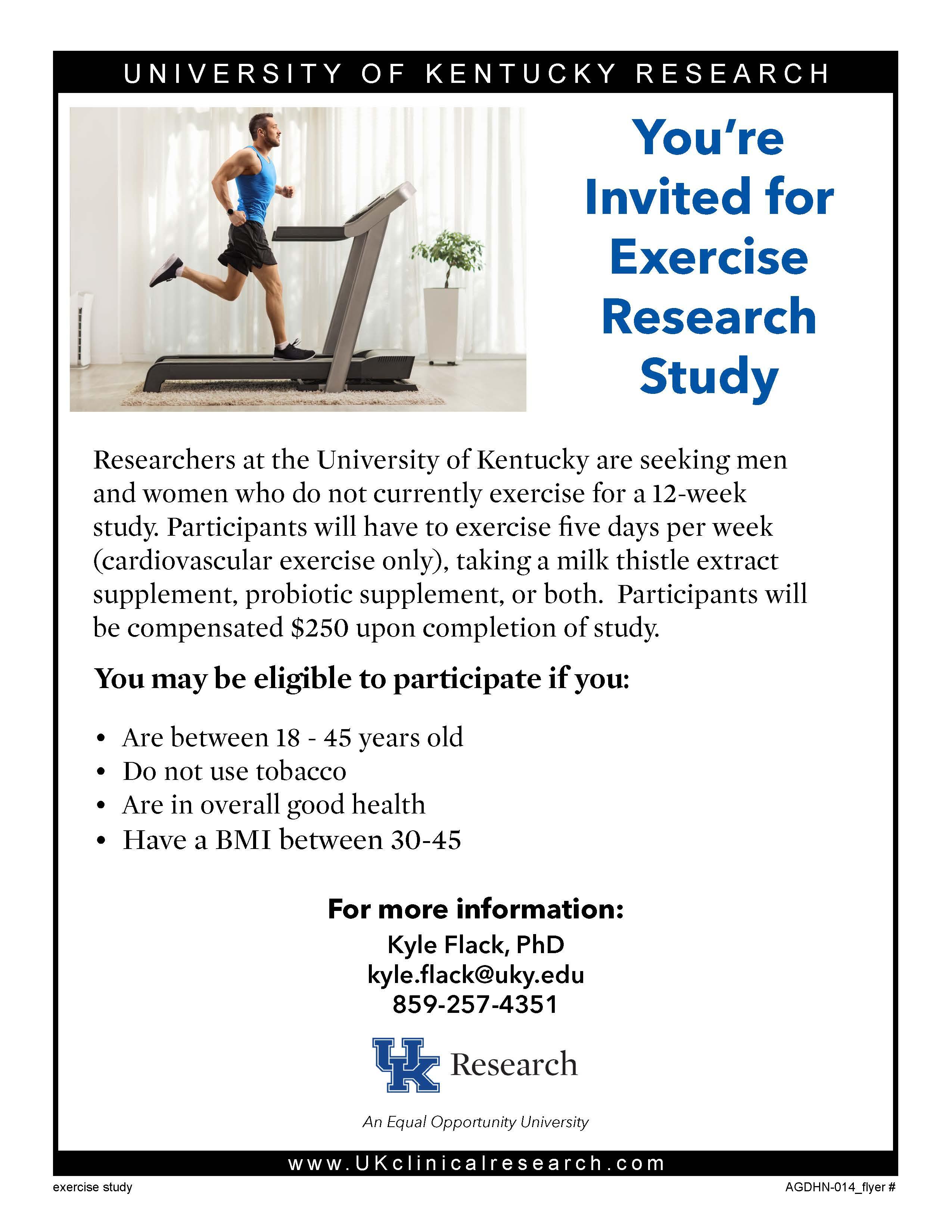 Recently Published Research
Department of Dietetics and Human Nutrition
Performance Nutrition and Body Composition Laboratory
Dr. Tammy J. Stephenson, PhD, FAND
Department Chair & Professor
117 Funkhouser Building
Lexington, KY 40506